VISION
A labour movement that is part of a vibrant civil society that promotes egalitarianism.
MISSION
To conduct research, provide information and facilitate participatory education for trade union development.
Organisational objectives
To increase knowledge towards trade union development
To increase capacity to mobilise oneself and others
To increase the influence of oneself and others within the contexts we work
The Labour Research Service (LRS) is a membership-based labour support organisation established in 1986.
The Labour Research Service stands for the development of its member unions and the trade union movement in South Africa and in Africa.
The Labour Research Service stands for working class leaders, both formal and informal – the shop steward, the organiser, and the negotiator that seek to organise and represent workers in a world of work that has changed profoundly over time and which continues to change.
The Labour Research Service stands for worker leaders who are open to renewing their strategy and approaches to bargaining and organising.
The Labour Research Service stands for inspiring workers to believe in and exercise their individual and collective power in the struggle for social and economic justice.
The Labour Research Service provides research and capabilities development for trade unions in several different areas:
Grassroots leadership development and support
Collective bargaining and organising support
Building cultures of gender equality in the workplace and the union
Responding to gender-based violence in the workplace and communities
Supporting the development of regional trade union networks to challenge the power of multinational corporations
Delivering innovative online resources for worker leaders
Cultivating a community of activism and building alliances for positive social change
Engaging with trade in Africa
Organised and unorganised workers in both formal and informal employment 
Workers and worker organisations in more marginalised sectors, for example, domestic workers; employees of labour brokers; farmworkers and women in the service sectors of hospitality; call centres; retail and the health and social services
Public sector workers
Leadership and governance
The LRS is union-controlled, with 15 member trade unions representing over two million workers in South Africa. We work across federation lines, creating and supporting spaces that are inclusive and which emphasise commonality.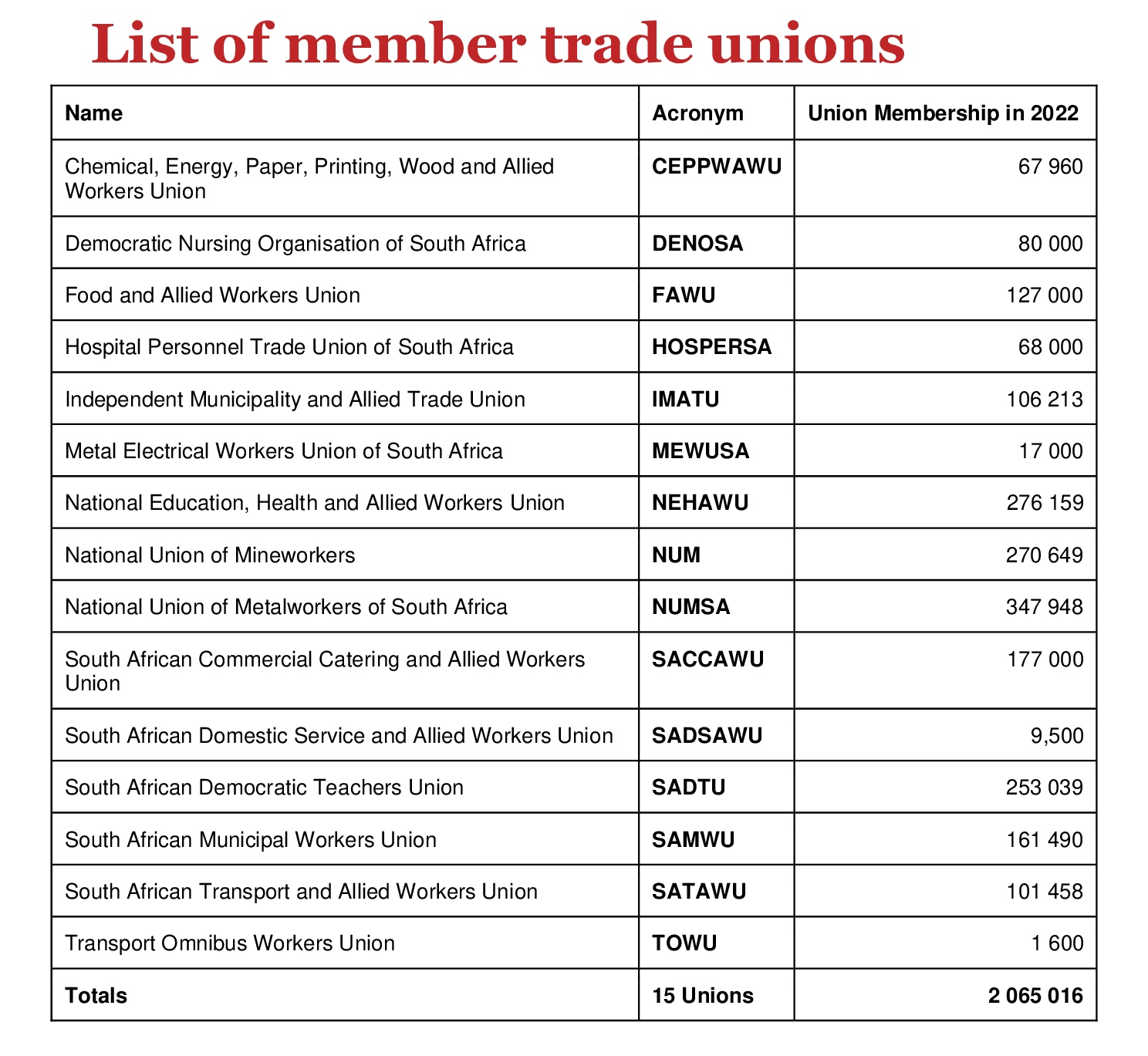 Cooperation and partnerships
We have built strong links in various networks, including government departments and commissions, International Solidarity Support Organisations, Community-Based Organisations, Non-governmental Organisations, Global Union Federations, academic institutions and the International Labour Organisation.
We continue to cultivate new partnerships in our thematic areas.
We engage Associates, professionals that share our mission of supporting worker leaders to represent the interest of workers as best as they can. 
Our board is elected at an annual general meeting. Our board members are a mix of trade union worker leaders and officials. There are currently six elected directors of the LRS and the executive director is an ex-officio director. The board of directors who serve without pay provide a critical oversight role and provide the LRS with a grounding in the trade union movement.
Funeka Klaas (SACCAWU); Trenton Elsley (LRS); Lawrence Ntuli (SAMWU); Mike Fafuli (NUM); Given Roji (NUMSA); Cindy De Lange (SADTU).
Registration number: 1986/002993/08 | VAT registration number: 4810105587 | Tax registration number: 945/0255/03/0 | NPO registration number: 050-326-NPO