Labour Research Service (LRS) supports Volunteer Food Handlers in advocating to have their jobs made visible, recognised, valued and remunerated. Food handlers speaking to the media on 29th March 2023 in Johannesburg.
More than 50 000 Volunteer Food Handlers are doing unseen, unvalued and poorly remunerated work feeding more than 9 million children per school day in the National School Nutrition Programme (NSNP). In the past two years, a core group of Volunteer Food Handlers, with the support of the Labour Research Service (LRS), have started building a campaign to advocate for the visibility, recognition, valuing and remuneration of their work.
In recent years, informalisation, externalisation, unfair labour practices and labour precarity have become widespread in the South African economy. This has been further exacerbated by the COVID-19 pandemic, which saw a trend of women workers struggling to hold onto jobs that are increasingly being informalised. Women workers bear the brunt of this informalisation, leaving many vulnerable to exploitation and abuse. For Volunteer Food Handlers, whose work involves cooking, cleaning, managing provisions and guiding learners with practising cleanliness, their work is regarded as an extension of the care work expected of them as women and mothers.
The NSNP is the South African government's social protection initiative which aims to enhance the nutrition, development, and learning outcomes of numerous schoolchildren hailing from underprivileged communities. The program employs mothers of schoolchildren to prepare and cook meals for more than 9.6 million students in schools nationwide.
Under the NSNP, Volunteer Food Handlers, predominantly women, are recruited as volunteers, which pushes them into informalised, unrecognised and poorly paid work. However, central to the notion of volunteerism is that whoever volunteers does it out of choice, meaning they can join or leave at will, which is not the case for Volunteer Food Handlers. We need to question the idea that the Volunteer Food Handler "chooses" to volunteer.
Responding to the devaluation of their work in the NSNP, Volunteer Food handlers are actively developing their own advocacy program to raise the value of their work and promote better working conditions for themselves as food handlers. Recognising food handlers as workers will provide them with the necessary protections of the Labour Relations Act (LRA) and allow them to have a representative framework and channel for voicing their needs.
In their advocacy campaign, Volunteer Food Handlers are being supported by the LRS.  LRS recognises the vital role that Volunteer Food Handlers play in the NSNP and is committed to supporting their call for recognition. There has also been increasing support for Volunteer Food Handlers from the trade union movement. The South African Democratic Teachers Union (SADTU) is preparing to submit an agenda option to table the matter of Volunteer Food Handlers with the Education Labour Relations Council (ELRC).
"We have developed advocacy tools to assist with widespread awareness and reach out to a larger group of people and increase visibility. Other stakeholders bring bigger possibilities for further engagement. It is difficult to win something without broad support, so other stakeholders will be key. We are hoping for widespread stakeholder support. Through the Power Up! Initiative, Volunteer Food Handlers will continue to call for widened support in their struggle for recognition and value as workers."

Nina Benjamin, Project Leader, Gender Equality Programme of the Labour Research Service.
Through the Power Up! Initiative, Volunteer Food Handlers will continue to call for widened support in their struggle for recognition and value as workers.
Know more the Power Up! Initiative.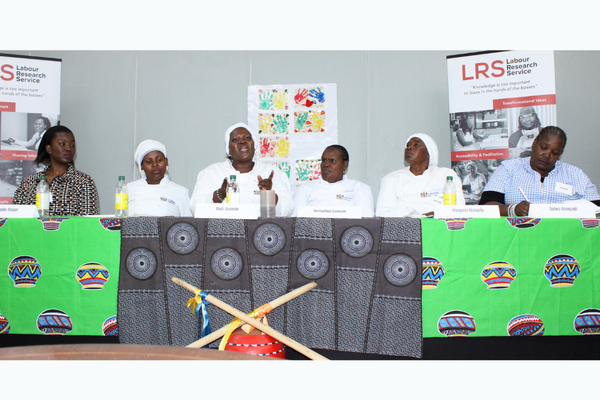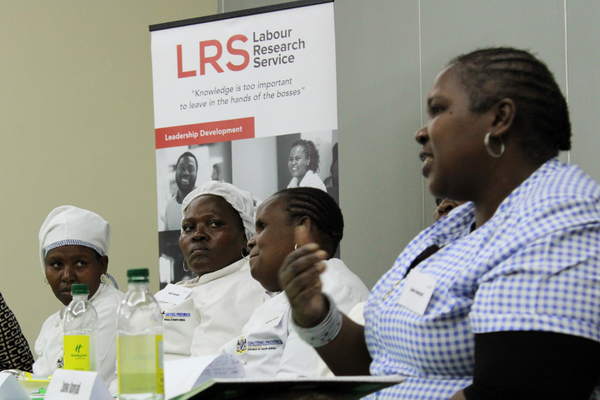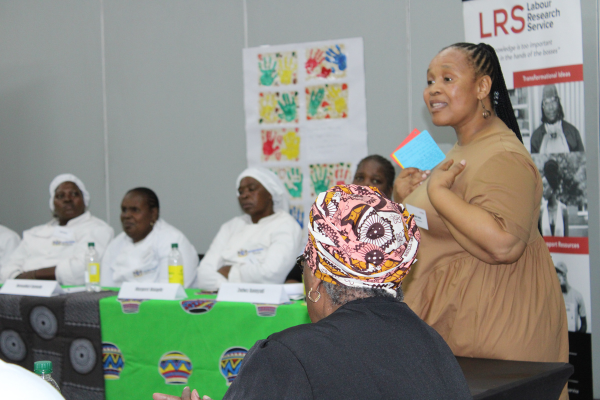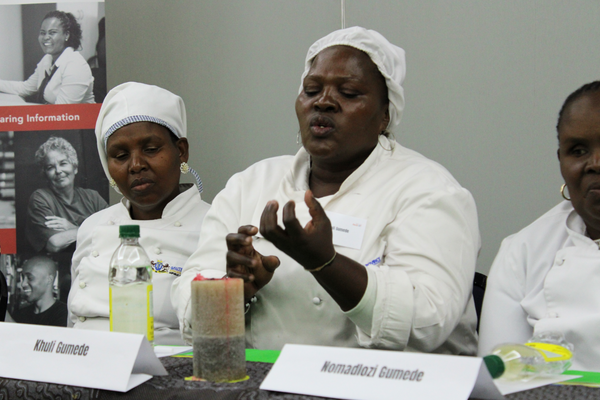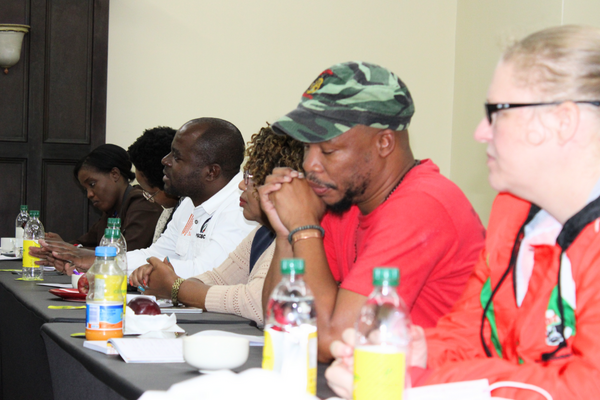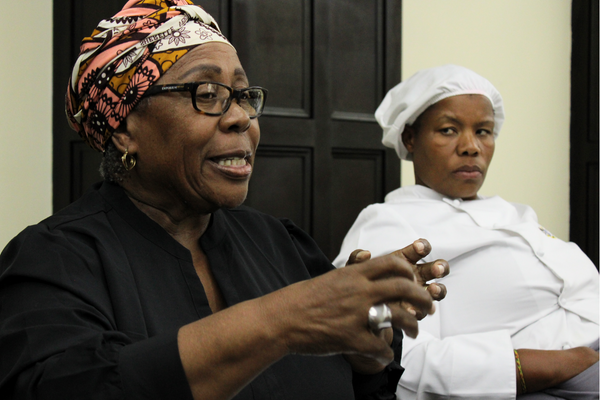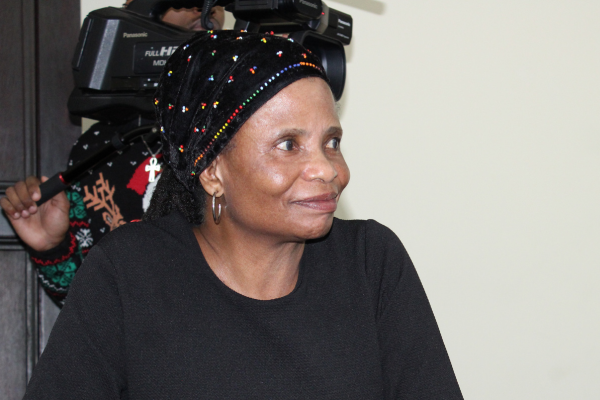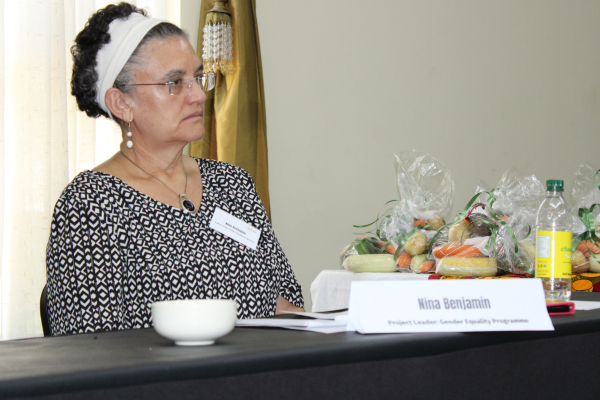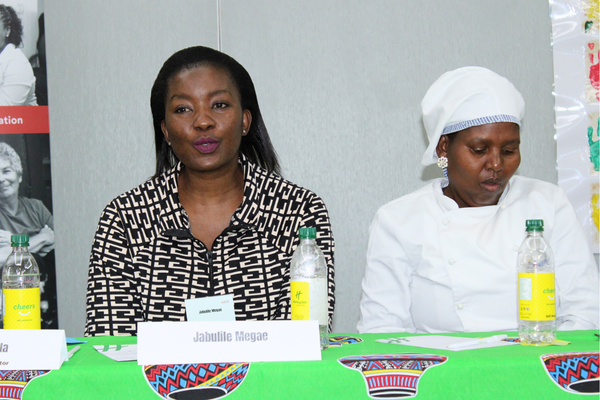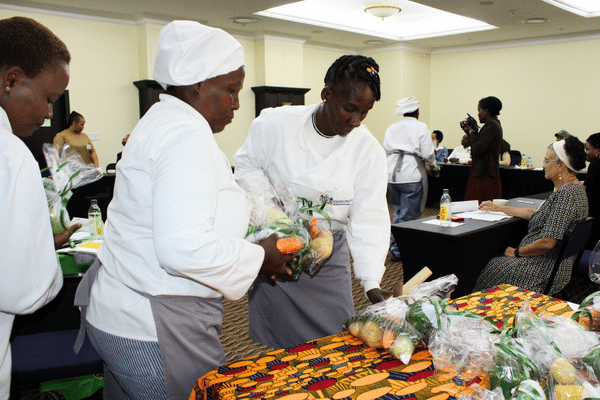 ___________________
Media enquiries:
Nelly Nyagah                                          Zanele Chakela                        
[email protected]                                     [email protected]
+2762 075 3490                                    +2781 439 0034