You have signed the collective agreement. You have shared it with your constituency and filed it safely for future reference. What if you could benchmark the agreement against agreements in other unions or sectors? You can do this and more with the LRS Agreements Database (AGREED).
Over the past decade, the Labour Research Service (LRS) has been building AGREED, a database of agreements reached by unions across the continent. AGREED contains almost 2,000 agreements, ranging from local collective bargaining agreements and recognition agreements to global framework agreements covering the continent.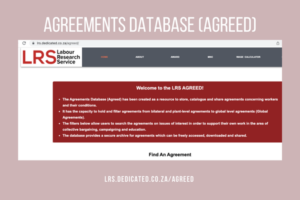 How to use AGREED
1. Free text search.
Interested in how other unions have structured parental leave, meal allowances or pay rises? Search the site using these terms. You will find existing agreements that mention these policies.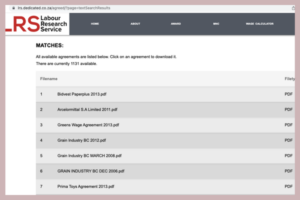 2. Document filters
Do you want to compare the way workers are treated in the same company in a different country? Do you want to find agreements made by a union in your sector? You can filter agreements by country, bargaining unit, industry, agreement type, union and years of implementation.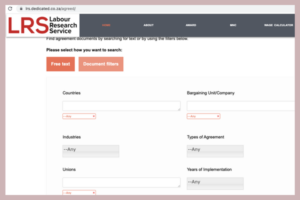 The information helps in negotiating and writing your own agreements. You can benchmark your bargaining wage demands against wages in other sectors or unions. AGREED also allows you to store some of your agreements and easily access them when you need to refer to them.
Email us your agreement and we will upload it for you | George Mthethwa ([email protected])
You might like:
Multinational Corporations Database