Women leaders in the Academic and Professional Staff Association Union (APSA) are inspired to integrate feminist principles, values and approaches into union policies and activities.
The Labour Research Service, as feminist labour experts, in partnership with Just Associates (JASS), has supported women leaders in APSA to:
Build leadership
Apply feminist movement building principles
Understand labour policies through a gender lens.
Phumi Mtetwa, JASS Regional Director for Southern Africa, talks about the spaces we have created for women leaders in APSA to connect, reflect and strategise on building a culture of gender equity and feminist principles in the organisation.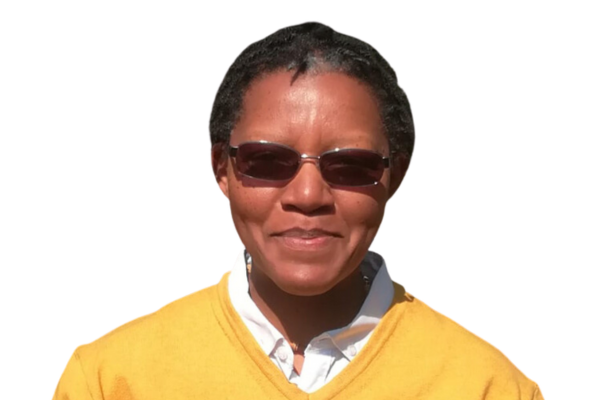 Phumi Mtetwa, JASS Regional Director for Southern Africa
What do you think of LRS's expertise and approach to design and facilitation?
JASS often collaborates with LRS in our educational work. The opportunity to work with feminists at LRS who are experts in the field and rooted in feminist popular education is truly unique and inspiring. Whether we are partnering to support APSA or the Care Workers Forum, the issues intersect with different aspects of feminist movement building, which is at the heart of JASS's work through popular education. We've worked to support APSA on specific labour issues and run study circles on a range of issues for healthcare and healthcare workers.
What does feminist pedagogy aim at?
Our approach emphasises that to consider and pursue change, people must first understand the underlying issues. More is needed than simply acknowledging the immediate issue. Digging deeper and bringing issues to the surface is crucial. This enables people to identify the issue, see how it is manifested, and organise themselves to create transformative solutions that address how the issue affects their lives.
Feminist popular facilitators and educators are different from other popular educators in that they have a distinctive approach to their work. Feminist facilitators recognise that women, gender non-conforming and trans people have their own solutions to the challenges they face. This is in contrast to some educators who believe they have the answers and offer them to people. Therefore, feminist facilitators aim to create a space to explore, both to understand why these challenges exist and to begin the journey of change with participants. Rather than simply facilitating and then leaving, feminist facilitators make a commitment to the process. The concept of accompaniment is important and is rooted in the continuous cycle of construction, mobilisation, organisation and transformation. Accompaniment is a way of staying engaged and connected to the movement, beyond mere mentoring. This process can take time to develop. It's about being deeply invested in the process of the movement, initiative or collective seeking to change. The beauty of the feminist pedagogy is that it's aligned with movement processes and striving for transformative change.
How has our collaboration impacted women leaders in APSA?
We brought together a group of women who are involved in the university labour movement and who often feel isolated. JASS and LRS recognised this reality and created a space for the women to come together and value themselves. Given that they are often marginalised and seen as the least important in their workplaces, it was crucial to affirm their value and give them a space to think, connect, reflect and strategise.
During the first meeting, many of the women openly shared their experiences of different forms of violence they had experienced. They were able to release their emotions and express themselves freely in the unique space created by JASS and LRS. One powerful reflection that emerged was in relation to their identity. For example, some said: "I am not just a cleaner. I clean where I work, but that doesn't define who I am." This self-awareness was significant. It left the women not only with a new sense of self-worth, but also equipped with valuable tools provided during the four-day programme.
The importance of acknowledging and addressing personal experiences before delving into political issues was recognised throughout the process. It was a transformative journey and the fact that we were able to run the programme on two separate occasions over a number of days was remarkable. Both JASS and LRS invested in supporting the newly insourced staff who, prior to the programme, were struggling to understand insourcing and the intricate details of the labour relations that applied to them.
In universities, some people know more, others less. However, as a result of the space we created, there was a sense of solidarity among these workers. They now have a stronger collective voice, even though they belonged to different institutions and were not necessarily connected before.
We have been fortunate to be able to continue to involve these women in our other movement spaces and initiatives. However, maintaining the momentum remains a challenge. As we are all stretched thin, we have been careful not to create unrealistic expectations of constant support. However, as checking in and offering support is a core aspect of feminist values, we keep in touch with the women – to find out how they're doing, how they're organising, and how we can contribute. Equally, we hope that our comrades will reciprocate by taking an interest in our work and finding ways to collaborate, thus fostering mutual learning in the various processes in which we are involved.
 APSA Women in Labour Connect workshop | Johannesburg, 2022