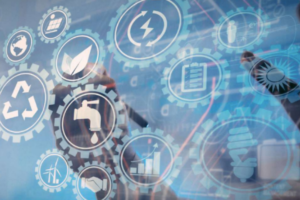 A just transition involves climate action that provides decent jobs and less hardship for workers and their communities.
A discussion paper of the Sub-Saharan Africa Energy Network (SSAEN). Conducted by the LRS, this research was initiated and supported by Industriall-Sub-Saharan Africa and FES-TUCC.
The 12 key initiatives for mitigating the immediate negative impact of the fourth industrial revolution (4IR) on women workers in Africa.